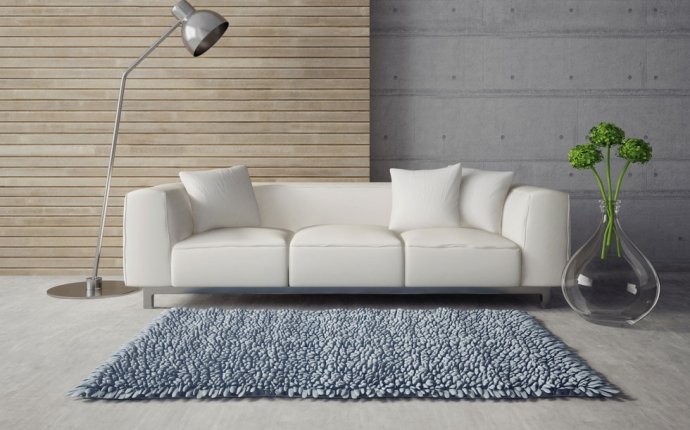 Deluxe Carpet Cleaning Utah
We offer a 10-Step Deluxe Plan which sets us apart from our competitors, which is described in further detail below. Our cleaning products are bio-degradable and environmentally safe as well. We offer better-quality service, from the office staff to our technicians in the field, than any other company in this line of work.
HiCaliber will treat your home or business as if it was our own. Our company is completely customer driven and our repeated referral business speaks for itself. We have performed thousands of carpet cleaning services since we started business in 1976 and we pride ourselves on doing each job right the first time.
When we perform a cleaning service our goal is to restore your carpet to its 'like new' appearance. It is recommended that your carpets be cleaned at least once or twice a year with a professional steam-extraction cleaning process. Doing this helps to preserve the life of your carpet, and creates a cleaner environment for you and your loved ones.
We also offer monthly cleaning specials; call our office to book your carpet cleaning today!
10-Step Deluxe Plan
| | |
| --- | --- |
| 1. | Furniture Moving: The utmost care is exercised in moving your furniture during the cleaning process. |
| 2. | Heavy Duty Vacuuming: We use a highly efficient, commercial-grade vacuum for maximum dry-soil removal, with additional emphasis on areas near baseboards. |
| 3. | Spot Removal: Special spotting agents will be used in an attempt to remove persistent spots. |
| 4. | Pre-Conditioning: Specially formulated agents are used to prepare your carpets for maximum soil suspension. |
| 5. | Carpet Agitation: A conditioning agent is groomed into the carpet fibers, bathing each fiber entirely while the soil rises to the surface. |
| 6. | Jet Stream Extraction: Heated soft-water is injected deeply into the carpet fibers. Then a powerful suction extracts the dirt and filth, as well as the excess cleaning solution; 98% of the moisture is removed! |
| 7. | Low-Speed Buffing: Removes excess cleaning agents and insures thorough soil removal. |
| 8. | Baseboards / Fab Set Application: Special attention is paid to carpet near walls and corners. Application of this special agent helps to neutralize the PH balance of your carpet. |
| 9. | Tab Furniture: Furniture and/or objects that may leave marks on the floor are placed on carpet-safe blocks. We also place moisture resistant protectors under all legs of furniture to avoid rust or furniture stains. These tabs are easily removed by our customers once the carpets have dried. |
| 10. | Final Finishing: We carefully groom your carpet's pile, which results in maximum appearance, softness and rapid drying. |
Carpet protection should also be considered each time you have your carpets professionally cleaned. This application is inexpensive and very worthwhile. When you are in need of carpet repair work, re-stretching, animal odor removal, or installation of new carpet, let us take care of you. We are competitively priced and available to work on jobs of any size!
Call our office, check our website, or "Like" us on Facebook to see what cleaning specials we are currently running. Stay tuned — We change our specials monthly!
Locations Served
HiCaliber performs professional carpet cleaning services throughout southern Utah and Mesquite, Nevada.
Furniture is as important to a room's appearance as the carpet, and requires regular cleaning. Fabrics on furniture vary and have special needs, the same way clothing fabrics require specific cleaning attention. Our technicians are trained professionals who know how to evaluate and clean all types of upholstery. We also use the finest equipment and environmentally friendly chemicals as we conduct our cleaning procedures.
Upholstered furniture often attracts dust-mites, so regularly cleaning furniture and upholstery helps keep some of the high traffic areas of your home clean and safe. Cleaning also helps maintain your upholstery's appearance, performance and longevity!
Learn More About Upholstery Cleaning
Tile cleaning is necessary if keeping your tile floor in excellent condition is important to you. Tile floors can be great investments to put into a home, but they must be maintained in order for the investment to pay off.
Knowing specific types of chemicals to use and professional ways to clean tile can be difficult. Now throw in the meticulous work of transforming the look of your grout, which requires meticulous detail and specific tools for successful completion, and you've got a daunting job ahead of you. HiCaliber can save you lots of effort and time as they incorporate the right tools and techniques for the job, leaving the floor in like- new condition. Let us work our magic on your floor!
Learn More About Tile Cleaning.
The experienced professionals at HiCaliber provide quality janitorial services with unmatched skill and integrity. Hiring a hardworking and trustworthy company to clean and care for your home and/or office is necessary for your peace of mind. HiCaliber gives business owners confidence in knowing their professional offices portray a well-organized, clean, and positive image for their employees and customers!
Learn More About Janitorial Services.
This under-used and much needed service gives your structure the 'face-lift' it occasionally needs. Pressure washing is an incredible option for restoring the look of your building to 'like-new' condition by removing dirt stains, mold and other signs of use and age from exterior walls, decks, driveways and more. We have competitive rates and look forward to earning your repeat business.
Learn More About Pressure Washing.
The air we breathe indoors is often dirtier and more polluted than the visible pollution we inhale outside. Heating ventilation and air conditioning systems have been shown to act as a collection source for a variety of contaminants that have the potential to negatively impact health. Indoor air-quality can cause such problems as asthma, respiratory allergies and aggravated emphysema.
Learn More About Duct Cleaning.
Asbestos became increasingly popular among manufacturers and builders in the late 19th century because of its sound absorption, average tensile strength, and its resistance to heat, electrical and chemical damage. The asbestos fibers were mixed with cement or woven into fabric or mats. However, it has recently gained attention for its negative impact on the health of those exposed to it!
Learn More About Asbestos Removal.
Vandalism ranges from simple spray-paint damage to the utter destruction of valuables that can't be restored. Knowing the numerous restoration processes available for various surfaces is imperative before beginning the repair process. The experts at HiCaliber assess each job to determine the most effective approach to returning the item or structure to pre-loss condition or identify whether fixing the item or replacing it is the best option for your specific situation.
Source: www.hicaliber.biz