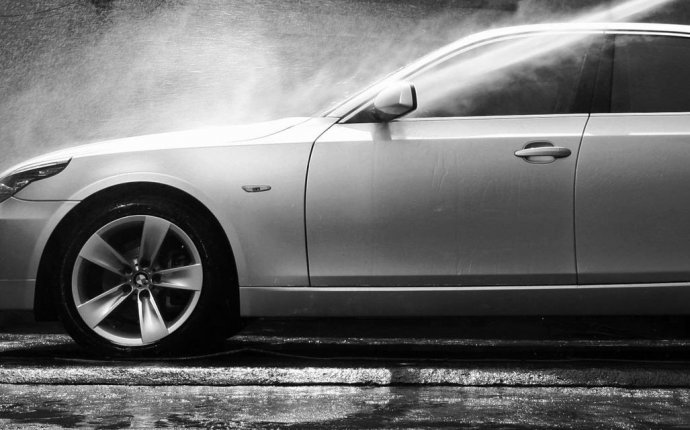 Auto Carpet cleaning machines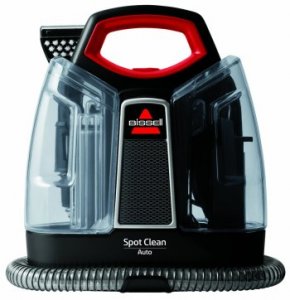 An interior upholstery and auto carpet cleaner is what you need to get stains and spots out of your vehicle's interior, but if you want to give your car's carpets and upholstery a good cleaning, your choices are limited. Fortunately the couple of models that are available can also do home carpet and upholstery so by doing double duty should save you money over buying two separate machines.
What makes a great portable carpet cleaner and interior washer? Its cleaning ability is the most important consideration, but don't forget about portability and durability. Because you will be carrying it around, it should be relatively light and of good quality so that it can take the bumps and bruises you will undoubtedly give it over the years.
It should come with the tools you need to reach the nooks and crannies of your vehicles interior. Also, it should vacuum while it's washing to remove excess water from your interior to prevent mold and mildew from overly wet upholstery. The car best carpet cleaner and washer will use heated water to remove more dirt and improve the effectiveness of the detergent.
We looked at the models available and found the pickings to be slim for other than expensive machines designed for commercial detailers. We found two that are a good value considering they can be used for both home and car. Both are made by Bissell, a trusted name in carpet washers and vacuum cleaners. We're only going to review their base model, but keep in mind they have a Pro model that costs a little more and is more powerful. Their base model is the Bissell SpotClean Auto and it's a great Bissell carpet cleaner and upholstery cleaner. Take a look and see if this is just what you're looking for; the best carpet cleaner for cars!
When it comes to cleaning your car, vacuuming only partly gets the job done. Whether it's your mini-van or your pride and joy that your wife refuses to keep her food out of (or vice versa), spots and stains are an inevitable part of daily life. Vacuums don't remove them and spot cleaning with a chemical cleaner may only get superficial dirt and stains and can leave your carpet filled with clean spots that show up like sore thumbs. The new is designed specifically to take care of the problem. It gives your carpet and upholstery that all-over clean that leaves it looking like new with an even, consistent, deep-down cleaning. Take a look at all of its great features.
Features
Permanently removes spots and stains from auto upholstery and carpets
Features a Tough Stain Tool with strong spray and suction to remove even deep down stains
2-in-1 Spraying Crevice Tool cleans hard-to-reach areas of your car including between seats
HeatWave Technology maintains a constant hot water temperature throughout the cleaning process that removes dirt better and enhances the effectiveness of detergent
Slim, lightweight design is easy to carry to and from your car
Water tanks are removable making dumping and filling easier
Long 15-foot power cord
Trial size Oxy Gen2® and 2X Spot & Stain Formula included
1-Year limited warranty
Very lightweight and portable
Easy-to-follow instructions
Great spot and stain remover
Cons
Nozzles could be larger
Noisy operation
Some reports of it being underpowered
Source: www.steamercentral.com