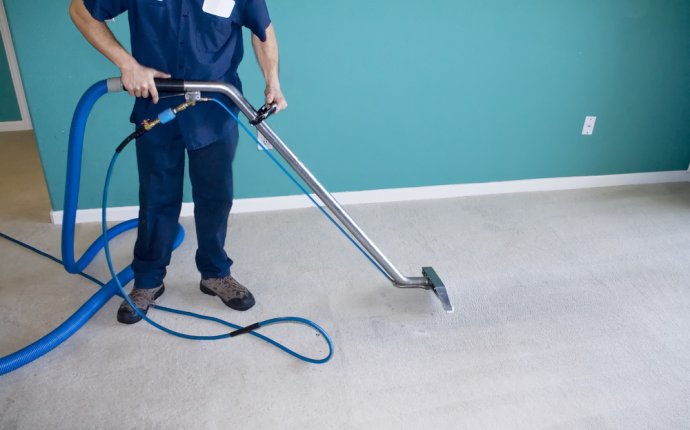 Professional Carpet Cleaning Sydney
Looking for an effective stain removal and carpet cleaning in Sydney that will bring back your rugs and carpets to their prior glory?
Paul's Cleaning Sydney delivers a professional rug and carpet cleaning services that combine steam cleaning, dry cleaning, stain treatment and carpet fabric protection techniques to provide you with the ultimate solution for your carpets and rugs.
What does the carpet and rug cleaning include?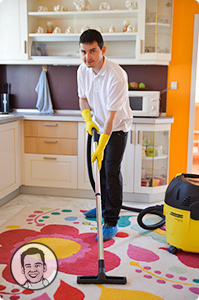 Your carpets and rugs will be thoroughly inspected. The carpet cleaners will see if there are any areas that need special pre-treatment and test the PH of any visible stains that require removal. They will vacuum the carpet entirely before proceeding with the deep carpet cleaning.
Depending on the carpet's fabric and the type of grime that needs to be removed, the team can clean your carpet or rug by using one of the following methods:
Dry Carpet Cleaning
This cleaning technique is ideal for carpets and rugs of a delicate fabric. It is suitable for those, as it does not involve the use of hot water and it does not pose a risk of shrinking to the textile. We use this method in upholstery cleaning as well.
The dry cleaning method involves the use of powdered detergent, which is rubbed into the fabric with a rotating bonnet machine and then, extracted with a powerful vacuum cleaner.
Steam Carpet Cleaning
With the help of a portable or truck mount carpet cleaning machine, the cleaners will infuse hot water into the carpet's fibres under high pressure. The water will, then, be simultaneously extracted together with pollutants and bacteria. The hot water extraction provides an excellent cleaning of the fibres and requires 2-4 hours of drying time, depending on the textile type.
Benefits of our carpet cleaning service
Specialised cleaning, suited to your carpet's specific fabric
Industry-power equipment that removes 99% of the bacteria
Anti-allergic carpet and rug cleaning that uses only natural detergents
Safe for pets, children and people with breathing difficulties
Same day service availability and flexible working schedule
We'll prolong the cleanliness of your carpets and rugs
Upon request, we can apply a special protective detergent to the fibres of your carpet or rug. This solution will last up to 6 months and will repel any stains, spills, dust and grime from contaminating the outer layer of your carpet. Protection should be reapplied after every professional carpet cleaning session.
Learn more about this service
When can I schedule a carpet cleaning service?
We're available on weekdays, weekends and public holidays. We can also take orders and conduct the cleaning in odd hours or the same day, upon request.
Should I move any furniture?
If there's heavy furniture under which you'd like us to clean, you should move it prior to the arrival of the team. Otherwise, we should be able to move small coffee tables, chairs and others light furniture pieces.
Is there a problem if I walk on a carpet that has just been deep cleaned?
With the steam carpet cleaning method, 95% of the moisture is being extracted. The carpet will dry out completely in about 3 to 6 hours, depending on the type of carpet and the temperature in the room. It is fine to walk barefoot straight after the service has been completed.
With the dry cleaning method, walking on the carpet, immediately after it has been done, is absolutely fine.
What services can I combine the carpet cleaning with?
You can combine this service with end of lease cleaning or one-off cleaning. Light carpet cleaning is usually included in the bond cleaning and one-off spring cleaning but if you're searching for a deep cleaning for your carpets and rugs or special stain removal treatment, you should book the two services separately.
green goblin spiderman
green m&m
green mango
green power ranger
green tomato recipes
green tree python
green velvet dress
green winged teal
hierophant green
keith green
lipton green tea
rachel green
site:https://foodietune.com/matcha-green-tea-lamingtons/
chelsea green
chloe green
dark green
dark green hair
emerald green bridesmaid dresses
fried green beans
fried green tomatoes movie
fried green tomatoes recipe
green accent chair
green alcohol
green bay packers schedule 2020-2021
green bay packers schedule 2021
green bean casserole
green beans with bacon
green chicken enchiladas
green compass
green curry
green day albums
green dot card
green elephant
green hair
green hill zone
green lantern cast
green lemon
green mill
green mountain grill
green party
green pee
green stones
green top sporting goods
green velvet boxwood
grilled green tomatoes
jolly green giant
kassius lijah marcil-green
light green dress
pastel green aesthetic
pat green
sage green bridesmaid dresses
sage green wallpaper
sweet green
air fryer green beans
american flag green stripe
baked green beans
bowling green basketball
green beans recipe
green dot app
green dye minecraft
green felt freecell
green hell grappling hook
green light card
green monkey
green mountain
green pokemon
green street
green stripe american flag
green things
green thumb
Source: www.paulscleaningsydney.com.au