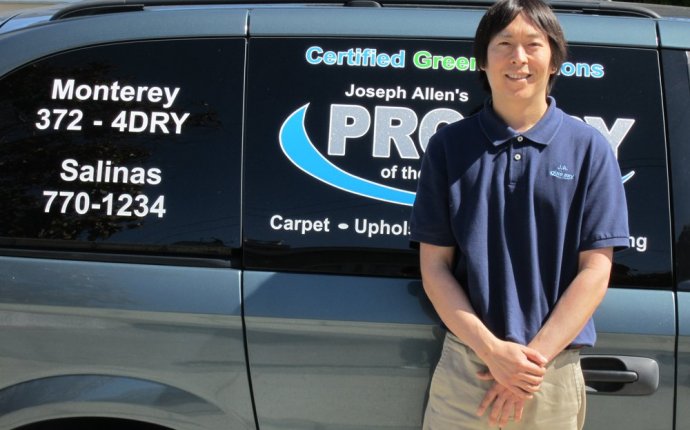 Pro Dry Carpet Cleaning
311 SE 15th Ave
Fort Lauderdale, FL 33301
(954) 840-5111
My carpet had not been cleaned for sometime so a cleaning was a little past due. I found Pro Carpet Cleaning on Google. I called and scheduled an appointment for an estimate. Appointment time came but Carpet Pro was a no show. I pretty much wrote them off but they called the next day and asked to reschedule. I reluctantly agreed. Appointment time came again and they were a no show again. They eventually showed up a couple hours later, inspected my carpet and gave me an estimate. The estimate seemed very fair so I agreed to have them clean my carpet. They scheduled the cleaning for three days later and guess what? They showed up late. Well, the bottom line is they are not very dependable but they did a really good job cleaning my carpet. They were neat, thorough and careful with my belongings. Their price was very reasonable and I felt comfortable having them in my home. Would I use them again? Probably.
No call. No show. Originally scheduled for a Friday afternoon, no call and no show. I called and left a message Scott called back promptly and said the appointment was for Saturday and not Friday that there was been a scheduling mix up ( my wife had made the appointment so I could not dispute at that moment) Scott assured me they would be here on Saturday afternoon. On Saturday they were a no call and no show.
Quick review of non-service: We scheduled for carpet cleaning and called to confirm the day before. They never showed up. Never called to reschedule. Never heard from them. Zero stars.
Horribly unreliable! I can't even rate the service they provide because they never showed up... TWICE! I had an appointment yesterday morning. After Scott didn't arrive by the end of the window he gave me I called and he told me he was finishing an estimate and would be here soon. Two hours later I called again and he apologized and told me he would do the job for half-price later that day or the next morning. He didn't show up the next morning, didn't even call to say he wasn't coming and his phone goes to voicemail. If you want to waste time waiting for a company to not show up or call, Pro Carpet Cleaning is for you. If you want professional service (or any service at all) don't bother with them!
Just had my carpet and tile cleaned by Pro Carpet Cleaning did an amazing job. They we're on time. I had a lot of pet stains where previous cleaning service could not get out but they took thete time my carpet smell great you look wonderful. I would highly recommend this company. There price was really fair as advertised
Josh did an excellent job my carpet looks brand new he is very courteous i reccomend him highly he was very pleasant and his job is very excellent this was not meant for this It was a mistake but good luck to you
I tried to call and schedule an appointment numerous times to no avail. After finally scheduling an appointment they never showed nor even called to cancel or explain. They never answered the phone and when they did they had nothing but excuses. Do not use this company if you have other things to do in your life.Beware for sure!
We recently had a great experience with this company. After a massive leak broke in our house and we had to get all our ceilings redone, our carpet by the end was looking pretty bad (plus we have a dog and cat that shed a ton!). And now our carpets look great, what a bid difference! The customer service Shawn provided was fantastic, he explained everything he was doing and that is was nontoxic to my family or pets. Would highly recommend this company.
Pro Carpet Cleaning Cleaned striped and cleaned my tiles on May 10th for $498 the next day the top coat Scott the owner applied was pealing. I called and called to no avail. They have several address and phone numbers and BBB complaints buyer BEWARE!
Source: www.yelp.com