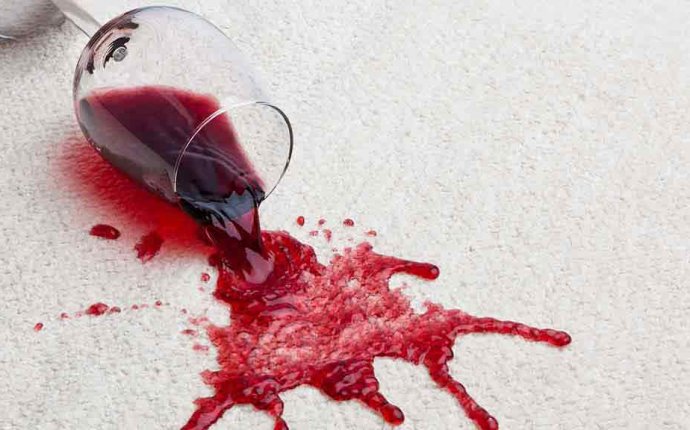 Vanish Carpet Cleaning products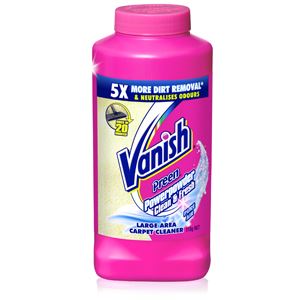 Vanish provides a range of carpet products that ensure your carpets remain clean and fresh!
Vanish Preen Powerpowder Large Area Carpet Cleaner is a revolutionary product to clean and refresh your carpet. The moist powder helps remove tough ground in dirt, odours and dust trapped deep in the carpet pile. It has been specially designed so for easy use on large areas of your home. The fast drying action of the powder means your carpets are dry in just 20 minutes and the fragrance leaves your carpets smelling clean and fresh!
How To Clean Carpets And Remove Stains With Vanish Preen Powerpowder Large Area Carpet Cleaner
For an easy and effective way of cleaning large areas of carpet try Vanish Preen Powerpowder Large Area Carpet Cleaner.
How to use Vanish Preen Powerpowder Large Area Carpet Cleaner:
Ventilate the room well prior to use.
Vacuum the carpet before use.
Shake the Vanish Powerpowder container vigorously before each use to maximise product coverage.
Sprinkle Vanish Preen Powerpowder generously and evenly on the carpet. Do not apply to more than 0.6x1.5m area at a time to prevent drying out.
Using a soft bristle brush, immediately work the Vanish Preen Powerpowder into the carpet. Gently brush until soil disappears.
Wait at least 20 minutes for the powder to dry. Meanwhile replace cap tightly & fit a new vacuum bag or empty the machine. Now vacuum the whole carpet thoroughly.
Occasionally you may find light patches after cleaning. The powder can bind to stain residues; remove the residues with a soft brush and vacuum again.
Carpet cleaning advice
Here's some helpful advice when trying to remove carpet stains; always test on a hidden area of carpet to check colour fastness. Allow the test patch to completely dry first. If the carpet colour is affected, do not use this product on the rest of your carpet. Do not use on any materials that are unsuitable for wet cleaning or marked as dry clean only.
Source: www.vanishstains.com.au