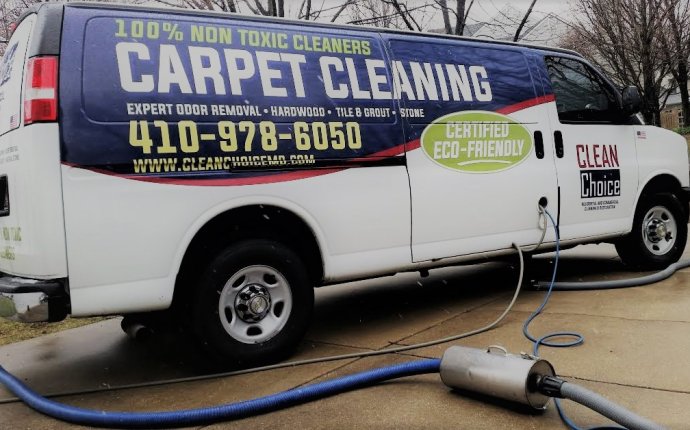 Baltimore Carpet Cleaning
CLEAN Choice is proud to be the FIRST carpet cleaning service in Maryland to earn the CRI-SOA Certification, May, 2008. Required by all carpet manufacturers' warranties effective January 2013.
CLEAN Choice Cleaning and Restoration is a local, family owned and operated company. We specialize in residential and commercial 100% non-toxic, deep steam carpet cleaning and hard floor surface cleaning. We have been servicing the Annapolis, Baltimore, Burtonsville, Columbia, Crofton, Eldersburg, Ellicott City, Laurel, Mt Airy, Owings Mills, Pasadena, Severn, Towson, White Marsh and surrounding areas for over 28 years!
From Carroll County to Anne Arundel, Baltimore County, Baltimore City, Montgomery County, northern Prince George's County, homeowners and businesses call CLEAN Choice for all of their carpet cleaning needs!
We represent the absolute best in quality workmanship, integrity, and reliable customer service. Trust CLEAN Choice to be your Baltimore and Annapolis carpet cleaner for professional, Eco-friendly carpet cleaning and restoration services.
Furniture Cleaning in Baltimore & Annapolis
Is your furniture dirty? If traditional stain removers aren't cleaning your furniture to your standards, then CLEAN Choice Cleaning and Restoration is here to help. For more than 28 years we've provided furniture cleaning services in Baltimore, Annapolis, and their surrounding areas. Our green, Eco-friendly deep cleaning methods ensure your furniture and its upholstery is cleaned with healthy, safe cleaning products for children, pets, colleagues, clients, and more.
At CLEAN Choice, we pride ourselves on our extensive knowledge of Eco-friendly upholstery cleaning. We've service a variety of residential and commercial properties, including:
Houses and town homes
Condos
Early learning & Day care centers
Hotels
Government offices and municipalities
Office buildings
Retail stores
And so much more
ZERO Residue PURE GREEN CARPET CLEANING
Customers often call us because our competitors simply can't clean carpets quite like we can. If you're looking for carpet cleaning in Baltimore that will protect your family, pets, and investments, then CLEAN Choice's PURE GREEN deep clean is the best solution.
Soil, allergens, and other contaminants are flushed out of your carpet, leaving it looking brighter, feeling softer, and smelling fresher. Not to mention, a 100% Non-Toxic ZERO Residue PURE GREEN deep clean results in a cleaner, healthier carpet for you and anyone else who interacts with it.
10-Step PURE GREEN Carpet Cleaning with Purified Water
Carpet Pre-Inspection – Your carpet cleaner will evaluate your carpet soiling conditions, odor sources, carpet construction, and any other potential permanent stains. You can also tell us any concerns or special needs you have.
Protect Walls, Flooring & Landscape – Your carpet cleaner will use plastic baseboard corner and furniture leg guards (along with cotton floor covers) to protect any hardwood or tiles bordering your carpet. We also have protective guards for lawns, flower beds, plants, and other landscape areas!
Seal the Entry Door – We place the Door Jam™ door seal around your entry door where our purified water and vacuum hose enter your home to prevent unwanted drafts or insects from entering your home. This also helps keep small children and pets indoors.
Furniture Moving & Replacement – We'll move any light sofas, chairs, or tables on your carpet and carefully move them back to their original position after your carpet is cleaned and inspected for quality.
Apply Organic PROCYON Pre-Cleaner & Pre-Treat Spots & Stains – Our exclusive TRUE-GREEN BabySafe™ pre-conditioning cleaner/anti-microbial solution is heated to 180 degrees and applied to the carpet to break down soil spots, stains, and kill allergens and unhealthy contaminants.
Pre-Groom Matted Carpet Piles – Your carpet walk areas are pre-grommed to raise matted or collapsed pile and to further loosen deeply embedded traffic area soil and stains.
Truck Mount Steam Extraction Fiber Rinse – As one of the best carpet cleaners in Baltimore and Annapolis, we will thoroughly rinse your carpet using our 250 degree truck mount steam cleaning system equipped with a water purification system to boost the PURE GREEN fiber rinse process and deliver the most restorative deep cleaning results.
Post Cleaning Stain Removal – Any tough stains identified by your Baltimore carpet cleaner will be treated agin to lighten or remove the stain altogether.
Apply PURE GREEN-Certified Fiber Sanitizer, Deodorizer, and Protector – One of the most important steps to a successful carpet cleaning, we apply a 100 percent non-toxic, eco-friendly sanitizer and deodorizer along with GREEN GUARD soil and stain carpet protector.
Post Cleaning Inspection – Your Baltimore carpet cleaning expert will complete a thorough walk-through of your home or business to ensure your quality standards are met (and ours) and that your carpet is looking as good as new!
Free Phone Estimates from an Experienced Baltimore and Annapolis Carpet Cleaning Service
Your carpet gets dirtier by the minute, so don't wait! If you're looking for an experienced, professional, and eco-friendly carpet cleaning company, call CLEAN Choice Cleaning and Restoration today.
Contact us online or CALL NOW 410-978-6050 to get your free estimate for carpet cleaning in Baltimore, MD and its surrounding areas.
Our Maryland Carpet Cleaning Service Areas
Anne Arundel County: Annapolis (21401, 21403, 21405, 21409), Arnold (21012), Cape St Claire, Crofton (21114, 21054), Crownsville (21032), Davidsonville, Edgewater, Ferndale, Gibson Island, Glen Burnie (21060, 21061) Hanover (21076), Laurel (20724), Mayo, Linthicum (21090), Millersville, Odenton (21113, 20755), Pasadena (21122), Riva, Severn (21114, 21077), Severna Park (21146), and more.
Source: www.cleanchoicemd.com