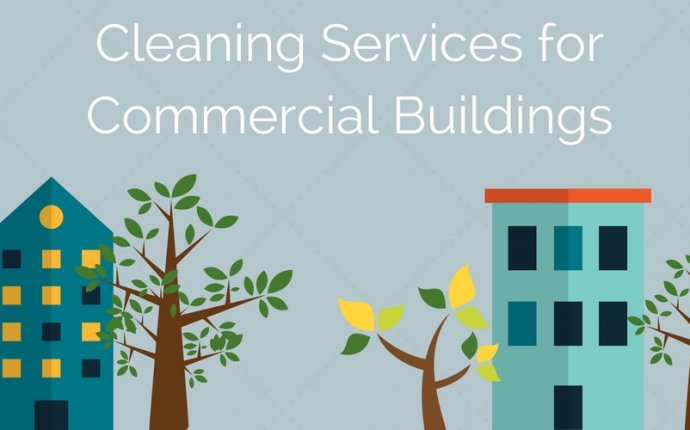 Commercial Carpet Cleaning business
This is a quick exercise on putting together a commercial carpet cleaning business plan. The goal is to create a quick 1 page business plan template that can be added to and changed over time. Now we can find plenty of software nowadays to create 30 page templates to submit to a bank or investor. This plan is more for us small business owners to actually use on a monthly basis or at least a couple times a year. The idea is to ask what if questions for our business and come up with a written plan of answers. This way when bad things do happen (and they will I can guarantee it) we have a pathway already set up of what the next move is.
All a business plan really is asking questions of what the next move is or what do we do if X happens. Vans/equipment will breakdown, employees quit, vendors fail, we know this for 100 % fact. When this inevitably does happen we want to be prepared with a written plan of what to do next.
Commercial Carpet & Tile Cleaning Business Plan Template
Summary
Description– providing specialty cleaning services to local businesses. New start up independently owned, S-corp with 1 shareholder.
Services- Carpet steam cleaning, tile/grout, low moisture carpet and VCT floor care
Market– All businesses with 10 or more employees located in XYZ County. A focused will be placed on medical, restaurants and churches.
Operations– Most services will use a 2 man team (lead/technician). Local distributor is providing van/equipment brand new and most supplies. Two online suppliers for specialty items and back up. Insurance required is commercial vehicle and liability of $1 million, plus all payroll taxes.
Back up plan has been established with 2 local contractors for emergencies and overflow work. Initial location is working out of the home office with 2 vans (1 new/1 very used). Minimal inventory of 1 week supply for common detergents/supplies.
Sales & Marketing– an initial target of 1000 businesses will be contacted 4-6 x year through a combination of door to door sales, telephone and direct mail. Research will be done to see search volume in internet marketing space and social media.
Financial– Revenue goals of $150k a year in new business will be based on a goal of 55% gross profit with the long term goal of 60%. Net profit goal is 20% and long term 25%. Cash reserves of 3x monthly billing must be kept and debt ratio of 1:3 of cash. Debt will only be used for long term purchases of vans, building, large equipment.
Management– determine strength and weaknesses of owners in sales/admin/operations. Seek out professional help through courses, training, equipment selection and hiring of future staff in weak areas.
Breakeven Point
Fixed costs $1000 month – Cost of job(cogs) $135- Average Job $300
Jobs
Revenue
Fixed Cost
COGS
Total Cost
Profit
1000
(1000)
10
3000
1350
2350
650
20
6000
2700
3700
2300
30
9000
4050
5050
3950
50
15000
6750
7750
7250
30000
13500
14500
$15, 500
Marketing/Sales
The initial phase will use a dual plan of target marketing approx. 1000 businesses with tailored messages to each specific target (industry) through direct mail/door to door/telephone. The 2nd part is a mass message appealing to most businesses through social media/website/seo.
Targets are restaurants, small medical (less than 10k sqr ft) and churches. The geographic area is X county
Restaurants– 500 restaurants all in X county- the main services will be tile/grout, carpet cleaning, upholstery. The main goal is selling all inclusive packages EX. 4x year carpet, 1x furniture, 2x year tile. Marketing will focus on visiting door to door in mornings/mid afternoon on a 4x year rotation. Follow up of mail/email 4x year.
Small Medical – 300 offices with less than 20 employees (doctors, dentist, all specialties) in X county. Services carpet cleaning, upholstery. The goal is packages of 2-4x year with office furniture 1x year, 1 service call (spot cleaning) will be offered at no charge for any package of 2x year or more. Marketing will be telephone 4x year rotation with 4x year cold mail to "office managers". After qualified follow up email 4x year.
Churches– 200 churches all employee sizes in county X. Services carpet and cleaning of pews. Packages of 2-4x a year with 1x year pew cleaning (if fabric). 1 Spot cleaning per year offered for any package. Telephone campaign of 3x year with cold letter/flyer 3x year.
Mass Marketing– 6 page Website has been developed including blog updated weekly with how to tips. Portfolio section is also created with specific job pics and videos. Research is under to determine search volume on internet to budget amount needed for seo and adword campaigns.
Van painted in company colors/lettered, uniforms, website, printed materials in uniform brand.
Sales will all be done by owner with a marketing assistant of 20 hours week to set appointments (approximately 300 per week) direct mail, email.
All door to door will be done by owner 7 hours week in 2 short morning shifts of Tuesday/Friday.
6 Sell sheets will be made to cover the 3 different industry targets and 3 more to focus on the services.
6 email templates
6 postcard templates
Commercial based CRM used ;
Operations
Location- home based with small rental storage
Carpet steam cleaning– a Butler pto truckmount system for carpet/upholstery/hard surface cleaning. Standard 14 in wand. Every service will include a thorough vacuuming, scrubbing and extraction. Floor fans will be used when necessary.
Source: methodcleanbiz.com