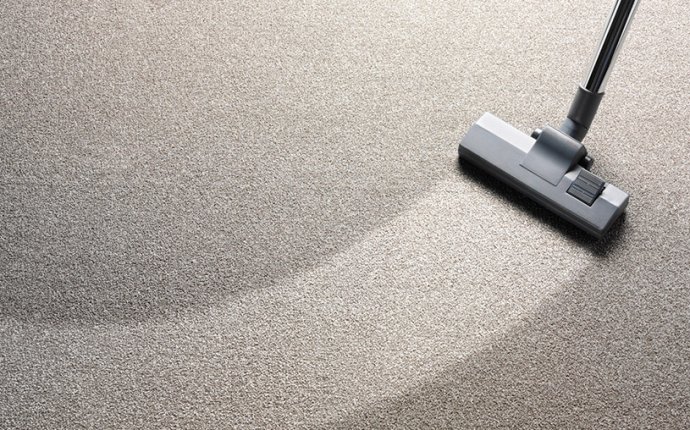 Professional Carpet and Upholstery Cleaning
1912 Broadway St NE
Minneapolis, MN 55413
(612) 504-8247
This is definitely the way to go for your carpet cleaning needs in the Twin Cities. Dan, the owner, is great - professional, kind and very genuine when speaking with over the phone. They were able to accommodate my date no problem and Keith arrived prompt, bright and early Saturday morning. He was very knowledgable on the process and made us feel like he was more than competent to complete the job. And that he did - it looks great! The carpet is plush again and he got out majority of stains. We have dogs - one particularly accident-prone and one who sheds like there's no tomorrow. He spent SO much time raking the dog fur out of the carpeting before beginning the job, and this extra effort and attention to detail was phenomenal. Also, on a side note, they use dog-safe solutions - another positive. Overall, great experience with this company and I would definitely recommend them above some of the larger companies touting great deals (that often don't pan out that great from what I hear). Give these guys a shot, you won't be let down!
Able to get fit me in during the date/time of my choice. Fast and friendly service. Removed all stains and smells.
Decided on this company after reading other reviews. From initial contact on the phone to day of cleaning, very professional and efficient. And they were running ahead of schedule!! We took about 15 minutes for a walk through with them for exact measurements, discussed the price and procedure, made our payment and then left. Three hours later we returned home and were very pleased with the results. And just to emphasize, when they say it will be wet, it will be wet but dries pretty quickly, especially with a floor fan.
Professional Carpet Cleaners just left our downtown Minneapolis condo. They did an excellent job and they are prompt, friendly and efficient! I would highly recommend this company as they are a small company where the owner and the workmen are highly invested in providing quality service. Excellent customer service where the customer is treated with respect. Thank you and I will recommend your service to others.
Great experience with this company. I was given high level estimate from the owner within minutes of inquiry, was able to schedule very last minute cleaning and they went above & beyond to make it happen. Very professional, confirmed the exact pricing by measurement upfront, cleaned quickly, but thoroughly. The price was in line with expectations and their service exceeded expectations. Exceptional. I wish I had more for them to clean. :)
Great service! I used them last week for a carpet shampooing and I'm really happy with them! Not only were they on time but worked very quickly too! Pricing is great, similar to what others are charging. Their service is worth it.
Awesome company. Due to back to back medical emergencies, I had to cancel my carpet cleaning appointments with this company *twice*. When the crisis was over, I called them a third time and asked if they's still come and do the work. "Dan" was my phone contact, each time. He was courteous, gracious, and enthusiastically rescheduled the appointment. His tech, "Dave" came to our house, ON TIME (rare these days) on the scheduled day. Dave was courteous, polite, and professional. His results exceeded our expectations! So, I highly recommend that you use this company when you need carpet cleaning services. By the way, they also have an A+ rating with the Better Business Bureau. I ALWAYS look for businesses that belong to the BBB. It paid off... AGAIN!
I looked at all the reviews and they were 100% correct!! We thought our dog had totally destroyed two very expensive rugs and really didn't think they could be saved. I called and spoke to the owner and somehow I had a technician here in 2hrs. Rugs look fantastic!!
I'm very pleased with my experience with Pro. My former tenant had moved out leaving numerous stains in the carpet. The guys were timely and respectful. They were also quick. I had to call them back for a couple of stubborn stains, which they came back and took care of without any additional charge. I will call them back when it's time to do my upholstery!
These guys are excellent. They did a great job and took care of it very quickly. I will have them back every time I need a carpet/upholstery cleaning service.
Source: www.yelp.com