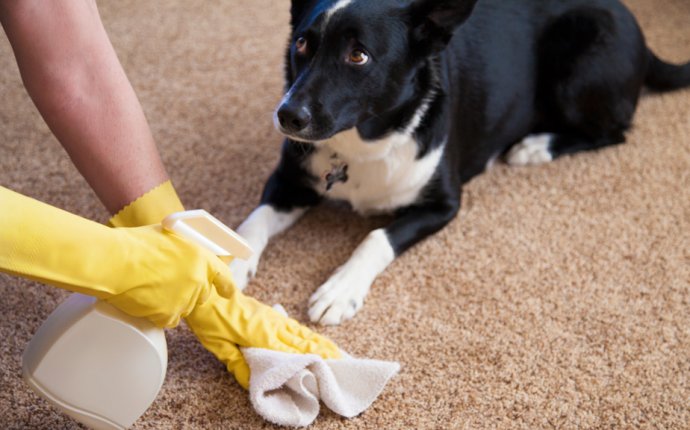 Best Rental Carpet cleaning machines
You can rent a carpet cleaner for a day, or buy one to have it for life
If you need a carpet cleaner for larger jobs but don't have the funds to buy one or the space to store it, renting a carpet cleaner is a relatively cost-effective option. However, rental carpet cleaners come with a few caveats. They may not be in the best condition, and the difficulty of getting the rental machine home and returning it to the store afterward is a consideration. Also, while renting a carpet cleaner only costs about $25 to $30 per day, you need to factor in the cost of cleaning solution when calculating rental costs. The cleaning fluid generally is not included with the machine and must be bought separately.
Many people prefer to buy a commercial-grade carpet cleaner, rather than the consumer machines that we cover in our separate discussion of full-sized carpet cleaners, so our review in this section includes the retail price of the machine. These carpet shampooers are pricier than home carpet cleaners, as well as larger and heavier, but many owners point out that they pay for themselves after only a few cleanings.
The Rug Doctor, which offers machines for both home and commercial use, is probably the best-known brand of rental carpet cleaner, but Bissell carpet cleaner rentals are nipping closely at their heels. Both Rug Doctor and Bissell carpet steam cleaner rentals are available at thousands of outlets nationwide, including a number of supermarkets and hardware stores. A store locator on each company's website can help customers find a rental in their area.
For those looking to buy, the two most highly rated rental carpet cleaners are the Bissell Big Green Deep Cleaning Machine (Est. $400) and the Rug Doctor Deep Carpet Cleaner (Est. $300). Both of these machines are very close as far as performance goes - although the Bissell Big Green slightly edges out the Rug Doctor in both the number of reviews and total positive ratings - and is the top-reviewed steam carpet cleaner by both professionals and owners. When choosing one of these rentals, if it just comes down to availability, you can't go wrong with either machine. Renting one for a day can also be a great way to pick one to purchase if you'd like to try before you buy.
Both of these heavy-duty carpet cleaners come with typical attachments, including an extension hose and upholstery tool that can also be used for spot cleaning or to scrub stairs. The upholstery tools have their own spray triggers, so you can squirt water and detergent onto the carpet or cloth before scrubbing.
When it comes to reservoirs, the Bissell Big Green Deep Cleaning Machine has a 1.75-gallon clean-water tank, while the Rug Doctor's is 1.1 gallons. Bissell and Rug Doctor both recommend that you use their proprietary cleaning solutions in their carpet cleaning machines, and we agree. Their cleaning solutions are affordable and get great reviews for performance, so it's best to stick with them so you don't void your warranty and are sure to get the best results.
The final thing to consider about these rental-grade carpet cleaners is noise. Although manufacturers don't provide official noise ratings, users say both machines are very loud, so, if you have sensitive hearing or children who are bothered by noise, you may want to consider ear protection. We name the best earplugs in a separate report. The Bissel is covered by a five-year warranty, the Rug Doctor machine's is two years.
Source: www.consumersearch.com