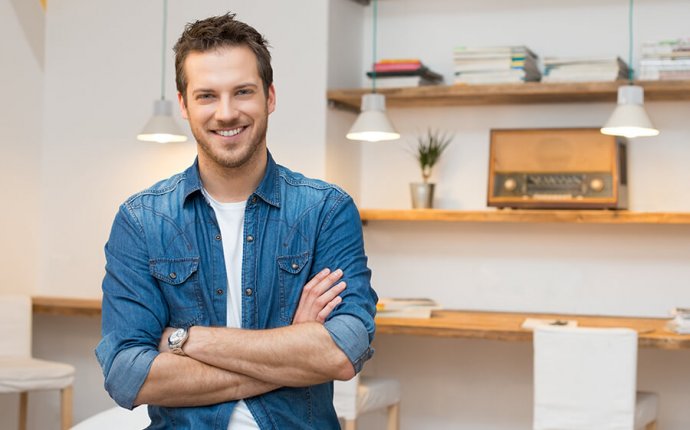 Carpet Cleaning business equipment
Why Rotovac?
Most carpet cleaners today just use a manual scrub wand simply because it has been around for nearly 40 years. Using a manual scrub wand is hard physical labor and only cleans from two directions, often producing only mediocre results. The wand is old technology and gives you nothing new or different to market to your customers. If you are going into the carpet cleaning business, wouldn't you want to offer something that is new, different and better than the average carpet cleaner?
The Patented Rotovac Powerwand represents today's latest
"State of the Art" technology in carpet cleaning.
The Rotovac definitely gives you something new, different and better to market to your customers. The Rotovac operates as easy as an upright vacuum cleaner. The motors supply all the scrubbing muscle for you as the rotary vacuum heads thoroughly clean the carpet from all directions.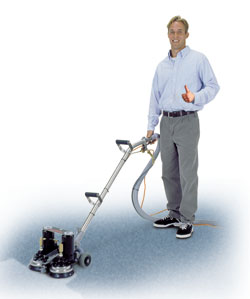 When your customers witness the restorative cleaning power of the Rotovac, you will quickly grow your business through word of mouth referrals and repeat customers.
Here's How the Rotovac Works
Patented Stainless Steel Extraction Heads thoroughly clean the carpet from all directions with hundreds of rotary cleaning passes. The Rotovac restores matted down traffic areas and removes tough stains that a manual wand would leave behind. The Rotovac supplies all the cleaning muscle for you and is as easy to operate as an upright vacuum cleaner.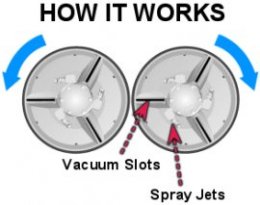 Bottom View Of Cleaning Heads
Rotovac has assembled a complete equipment package that includes everything you will need to get your business up and running at factory direct savings.
Our Complete Business
Start-Up Package includes:
A.
Rotovac Powerwand.
$2195
B.
$1795 (25' vacuum, solution hose set and manual dual jet wand included) C. Stainless Steel Manual Wand $195 D. Stainless Steel Upholstery, Stair, or Detailing Tool . $140 E. Professional Spotting Kit .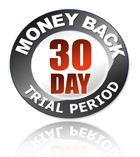 F. Rotovac 3-in-1 Carpet Cleaning Detergent .
G.
Carpet Rake.
H.
Rotovac's Business Start Up Marketing Plan. included
I.
Training and Lifetime Toll Free Technical Support . included
Retail Price Total . $4, 460 Discount . -$1, 465 Factory Direct Price . $2, 995
Item # SU-PKG-END-PW
About Rotovac: Manufacturer of the patented Rotovac Powerwand, Rotovac 360, Rotovac DHX, Rotovac WideTrack, and Rotovac CFX carpet, tile and grout machines. Rotovac also sells the leading brands of portable carpet cleaning extractors, truckmounts, tile & grout cleaning machines, upholstery cleaning machines and cleaning chemicals.
Source: carpet-cleaning-equipment.net