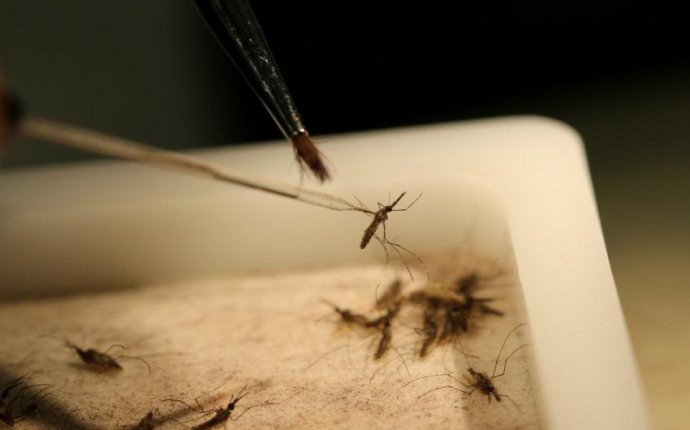 Cleaning flood Carpet
When to Discard, Clean or Call a Professional
When faced with flood-damaged carpeting and rugs, your options will depend on the source of flooding. If floodwater consisted of clean basement seepage or lawn runoff into a sub-basement, drying and cleaning is an easy decision. But if sewage-contaminated floodwater has covered your carpeting, you should discard it for health safety reasons. You can assume the water and the carpet contain infectious organisms. Washable throw rugs usually can be saved with proper cleaning.
General Rules
Wall-to-wall carpeting, most large area rugs and any rug with foam backing should be discarded if flooded with contaminated water. Except for valuable rugs, the time and expense of professional cleaning generally is not worth the effort or the health risk.
If you are determined to salvage carpeting soaked with contaminated water, consult a professional cleaning company that services carpets at its own cleaning and drying facilities. A steam-cleaning (hot-water extraction) method is preferable.
A wall-to-wall carpet soaked by clean rainwater can be salvaged. Have it professionally cleaned or clean it using the directions below.
Washable throw rugs usually can be cleaned adequately in a washing machine.
Cleaning Rain-soaked Carpets
If the carpet has been soaked for more than 24 hours, replace it. If the carpet has been wet for less than 24 hours, you may clean it or have professional cleaners come in to address the need. Check with your insurance company to be sure you respond in a manner that will be covered.
Cleaning basement carpeting indoors is not a good idea in summer because you are adding even more moisture to an already wet area. If the carpeting is installed with tack strips, you may be able to remove it, have it cleaned and reinstalled. Padding is nearly impossible to clean, so it should be replaced.
If you can't remove the carpeting, dry it as quickly as possible to minimize mold growth. If possible, use a wet/dry vacuum system and circulate the air with an air conditioner, fans and open windows to inhibit mold growth. A dehumidifier can help remove moisture from the air, but keep windows closed when using a dehumidifier.
When the carpet is thoroughly dry, vacuum the area. Shampoo and repeat the drying process. Keep in mind that most modern carpeting is made of nylon and should not be treated with bleach. When dry, vacuum again.
Reduce a musty smell with the following process:
Sprinkle baking soda over the carpet, working it in with a broom or sponge mop.
Leave the baking soda treatment on overnight.
who's who science
lake street hair salon
trends in data
fashion in you
astrology typeface
single lifestyle
no 6 coffee
design process and scientific methods for kids
trend 30
single star in sky
coffee makers
college astronomy
lifestyle christianity university
since bob
real trends
lifestyle photography
the astronomy
is this science
haircut india
urban coffee dallas
best coffee shop to work in austin
astronomy match
good lifestyle
how to style clothes you already have
what is trends
astronomy meaning
stars in the sky pictures
social life
haircut la
why science
men coffee
scientifics direct coupon
june astronomy
astronomy set
team coffee
hip astronomy
science book
face haircut
science system
rss astronomy
cellular respiration oxidizing agent
buy trend
west broad coffee shops
haircut trends
scientific method bill nye the science guy
james haircut
job is a lifestyle
marine blue multi tube dress
haircut step
4 science
80 s haircut
system fashion
sam name hair los angeles
famous good lyrics
science this year
coffee bean
bottom line coffee house
dress website mod
i love astronomy
astronomy cafe
coffee bean and tea leaf hawaii
me before coffee
lifestyle photography pricing
hair trends 2018 color
nonlinear model of scientific method
before coffee
what is coffee
braided dress backs
led astronomy
fashion video
lifestyle sports wantagh
lifestyle synonyms
lifestyles unlimited san antonio
coffee bar bright
van roy coffee company
coffee quotes monday
cloud city coffee shop
coffee makers amazon
haircut loan
astronomy topics
2 coffee
lifestyle plan
news about lifestyle
that fashion
scientific method as an ongoing process
haircut help
lifestyle sony
haircuts women 2017
city of science
trending movies on netflix
coffee cup clipart
trending memes this week
fashion week
hair cuts for 2018
traditional gender roles
bossie fox news
normal faults
lifestyle international realty
fashion me
great outfits
coffee shop cool math
what can science do
trending videos in youtube
fashion 12
art lifestyle
constellations play
science project research paper on freezing water with salt
more and more fashion
school science
4 short hair
healthy eating
lifestyle search
why does coffee
drum coffee table storage
data for coffee
art trend
drug lifestyle
coffee with heart on top image
lifestyle city
beauty hair craft salon
astronomy ipad
science museum nyc
family values
lifestyle lyrics yanique
lula morales realty
astronomy company
jason's the salon
trending now on twitter
fear haircut
t i haircut
game for science
diagonal stripes dress
hair spring 2018
what to wear to a wedding
roots hair devotion
trending news headlines
d or fashion
star haircut
big trend
lifestyle of the rich and famous youtube
women's stylish clothing websites
science diet recalls
same trend
mode style fashion
great expectations salon
coffee near me now
can't tell young thug
open lifestyle
what the fashion
stars and stripes forever
house lifestyle
hair trends summer 2017
science olympiad battery buggy designs
coffee table with stools
haircut high
coffee companies in ne usa
scientific method definition quizlet
lifestyle money
science daily marine biology
up trends
fashion jewelry sets for women
the trend of
trending music today
street style 2018 mens
how about some coffee
anteflexion definition
2 1 haircut
coffee yours
coffee money
family time
a can of coffee
app astronomy
Source: www.ag.ndsu.edu