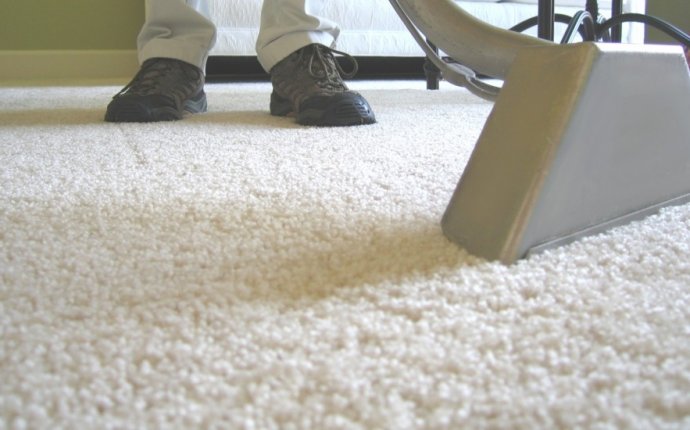 Does professional Carpet Cleaning work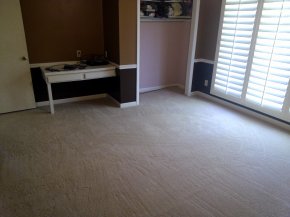 Professional Carpet-Cleaning Methods
One carpet-cleaning method, dry extraction, isn't technically a "dry" procedure; it's more a "moisture-controlled" process. That is, it applies a controlled amount of moisture to clean the carpet and still leave it dry. This process is similar to the do-it-yourself "dry" method, but the equipment is larger and much more thorough.
Though it uses the same cleaning chemicals, the dry process alters the amount of chemicals used and how they're applied. A machine with two counter-revolving brushes moves the cleaning agents through the carpet's material. The cleaner supplies enough liquid to dissolve the dirt, then re-absorbs the soil and liquid, which leaves the carpet dry for vacuuming and immediate use.
Some carpet-cleaning professionals spray a carbonated cleaning solution onto the carpet. The carbonation allows the cleaning agents to get to the carpet fibers with minimal wetting. The solution doesn't contain the oil or detergents that typically leave a dirt-attracting residue. Dissolved dirt is removed with a machine that rubs soft cotton pads over the carpet.
When compared to wet systems, some suggest this method may not get as much of the deeper dirt out, but in fact the dry method does get into the fibers and the base of the carpet to clean. It does this without the risks of residue or over-wetting. Many businesses use this system because the carpet is usually dry and ready for traffic within an hour.
Otherwise, professionals use methods similar to do-it-yourself approaches, with two important differences. First, pros do this all day every day, and that experience helps them realize the maximum cleaning potential of each system and avoid the hazards of each.
Second, pros usually use much more powerful and sophisticated equipment and cleaning agents. Because they know what they're doing, they can use all that extra power without succumbing to the risks that power entails.
For example, on heavily soiled carpet a professional might first use a power shampoo system and then follow it with hot water extraction. There is equipment that does both in one pass. Often, the vacuums used in hot water extraction systems are extremely powerful and are mounted on a truck that is parked in front of the home.
Home cleaning services have two other advantages as well. First, they're accustomed to moving the heavy furniture. Second, they usually know a lot more about how to handle specific challenges like heavily soiled areas and stains.
Carpet Stains and Carpet-Cleaning Extras
Carpet stain removal: Some firms include stain removal in the base price. Other firms charge extra for highly soiled areas or for individual stains. Ask about this up front.
Carpet pretreatment: Most wet-cleaning results can be improved by spraying a cleaning agent on the carpet a few minutes before cleaning. The chemicals help dissolve grease and oils so that the final cleaning extracts even more dirt. For some firms this is standard procedure; others may charge extra by the square foot or room. Be sure to ask.
Soil retardants: Most carpets are now factory-treated with a coating that helps the carpet fibers shed water and spills. The key is cleaning up the spills quickly. Once a carpet is five years old or so, you may need to have it retreated, at least in the high traffic areas.
The easiest way to check whether carpet retreatment is necessary is to place a few drops of water on the carpet in the questionable areas and see whether the drops bead up or are absorbed quickly into the fibers. If they are absorbed, it's time to retreat the carpet.
The best retreatment chemicals (and usually the only ones recommended by the manufacturers) are fluorochemical based. Scotchgard or any treatment containing Dupont's Teflon are made from this material. The treatment should take place after cleaning and, for best results, should be gently brushed into the carpet while it is still damp.
Deodorizing and pet odor treatments: Most of the possible carpet odor reduction that can be accomplished will be accomplished by the cleaning itself. Many odors come from mold, mildew, or urine that has penetrated the carpet backing and pad. There is no practical way to get at the source without damaging the carpet through over-wetting.
Applying an anti-microbial agent (see below) will help slow the return of mildew and mold. Other than that, "deodorizing" is really nothing more than masking the odor with some stronger and more pleasing scent. Carpet perfumes have only a temporary effect and may be irritating to some people.
Anti-microbial treatment: The cleaning itself will kill most mold, mildew, yeast and other microbes, but it is practically impossible to kill all of them. The anti-microbial treatment creates a hostile environment for these microbes to reproduce and spread and will help control odor problems, extend the carpet's useful life, and provide considerable relief to allergy sufferers.
Anti-static treatment: Static electricity often becomes annoying in the winter, when heating systems dry out the air in our homes. Carpet manufacturers have responded by developing new finishes, fibers, and backings that prevent the build-up of static electricity. If you are having a problem with your carpet, the easiest, best, and healthiest remedy is to increase humidity with a humidifier.
Once the relative humidity gets above about 40 percent, the static problem disappears. There are several treatments and finishes that can be applied that reduce static electricity, but nearly all act as soil magnets, greatly speeding up the rate at which your carpet gets soiled.
Need to find a pro for your Carpet Cleaning?
Find Pros
Source: www.homeadvisor.com